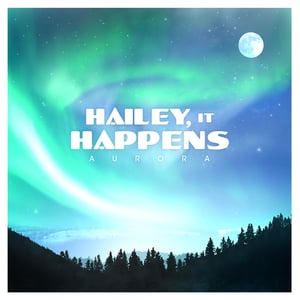 $

5.00 - On Sale
First 50 orders come with a special hand-numbered disc with an exclusive song called, "Keep Me Close Tonight"
Brand new full-length album, "Aurora"
Tracklist:
1. I Gave Her My Heart, She Gave Me a Pen
2. Invincible
3. Aurora
4. Never Without a Fight
5. The Golden Age of Radio
6. Brighter
7. I'll Do Anything
8. Hurricane
Produced by Paul Leavitt (All Time Low, The Dangerous Summer, Versa Emerge)
Released April 5th 2011
*International Orders*
If want to purchase the physical album shoot us an email at haileyithappens@hotmail.com and we will work something out!